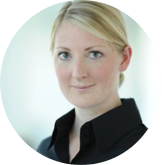 Prof. Dr. med. Inga Katharina Koerte, M.D.
Dr. Koerte is holding a dual affiliation as Professor of Neurobiological Research in Child and Adolescent Psychiatry at Ludwig-Maximilians-Universität (LMU), Munich, Germany and as Lecturer in Psychiatry at Harvard Medical School (HMS), Boston, USA.

The overarching goal of Dr. Koerte's research is to investigate the effects of brain trauma on the brain's structure and function, as well as the development of diagnostic markers that can be used for the purpose of both therapeutic, and preventative interventions. Her research focuses on the most vulnerable traumatic brain injury (TBI) patient cohorts – children, adolescents, and women.
Dr. Koerte was the first to show alterations in the brain's microstructure following repetitive subconcussive head impacts in young athletes without a history of concussion, as well as structural changes in ice hockey players over the course of a play season. Together with her team, she detected signs of accelerated aging and neuroinflammation associated with exposure to repetitive brain trauma, identified risk factors, and biomarkers for neurodegeneration after brain trauma. Dr. Koerte is the recipient of numerous awards and prizes. She is the principal investigator of a study elucidating the effects of sex in sports-related concussion funded by the National Institutes of Health (RO1 NINDS). She is the Coordinator of a European multi-site study on the effects of repetitive head impacts in youth athletes (REPIMPACT), and a Co-leader of an international, multi-center initiative on large-scale analyses of neuroimaging data in sports-related concussion and pediatric TBI (ENIGMA). Dr. Koerte is associate faculty of the Graduate School of Systemic Neuroscience in Munich, Germany.

In summary, Dr. Koerte has a record of accomplished and productive high-impact research projects in an area of high relevance to public health. Her research utilizes and further develops cutting-edge technology to address brain alterations following brain injury and aims to lead to a new understanding of brain processes following traumatic brain injury. This new understanding will, in turn, open up new horizons for early diagnosis, effective therapeutic approaches, and prevention of long-term sequelae, for which she is most committed.

Contact Inga: inga.koerte [at] med.uni-muenchen [dot] de
---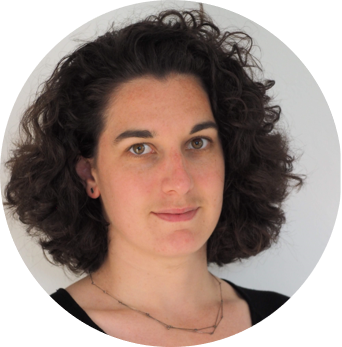 Dr. Fanny Dégeilh, Ph.D., M.Sc.
Fanny earned a PhD in neuroscience at École Pratique des Hautes Études (Paris, France) in June 2016. From Fall 2016 to Spring 2019, she conducted post-doctoral research in the ABCs Lab (dir: Dr. Miriam Beauchamp) and Grandir Ensemble Lab (dir: Dr. Annie Bernier) at the University of Montreal (Canada). Since May 2019, she is part of cBRAIN as a post-doctoral research fellow. The aim of her research is at investigating, on the one hand, the influence of positive early social and relational factors on brain development, and on the other hand, the impact of paediatric traumatic brain injury on brain and behaviour.

Contact Fanny: Fanny.Degeilh [at] med.uni-muenchen [dot] de
---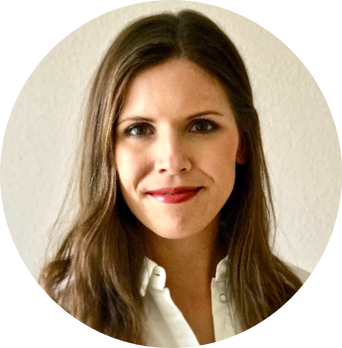 Dr. med. Elisabeth Hartl, M.D.
Elisabeth is a medical resident in Neurology at LMU. She graduated from LMU in 2012 and received her dissertation in 2013. Her research interests include stimulation therapies and neuroimaging in epilepsy, narcolepsy as well as traumatic brain injury. Supported by cBRAIN, she currently spends a postdoctoral fellowships at HMS to expand her knowledge about advanced analysis techniques for structural and functional magnetic resonance imaging (MRI).

Contact Elisabeth: elisabeth.hartl [at] med.uni-muenchen [dot] de
---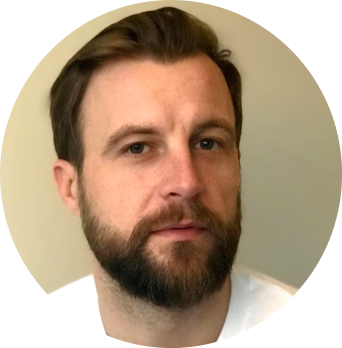 Dr. med. David Kaufmann, M.D.
David graduated from medical school at LMU in 2013 and received his Ph.D. in 2014. Since 2009 his research focuses on neuroimaging of neurophysiologic processes. Since 2013, he is a medical resident in radiology at Klinische Radiologie at Charité Universitätsmedizin, Berlin. He is currently spending a postdoctoral fellowship at LMU and HMS with the focus on long- and short-term effects of sports related concussion in soccer and American football.

Contact David: david.kaufmann [at] med.uni-muenchen [dot] de
---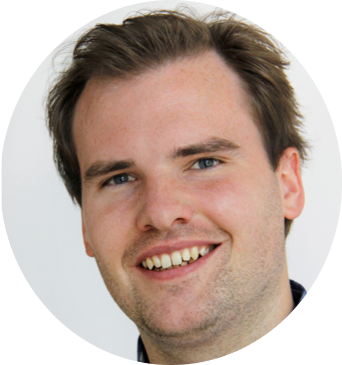 Dr. med. Nico Sollmann, M.D., Ph.D., B.A.
Nico graduated from medical school at TUM in 2013. He completed the Ph.D. program "Medical Life Science and Technology" at TUM in 2017. Since 2017, he is a resident at the Department of Diagnostic and Interventional Neuroradiology at Klinikum rechts der Isar. His research interests include brain stimulation by navigated transcranial magnetic stimulation and its combination with advanced imaging techniques, imaging in mild traumatic brain injury, and imaging in osteoporosis and degenerative spine diseases (including magnetic resonance neurography and chemical shift encoding-based water-fat magnetic resonance imaging). He started to work with diffusion tensor imaging in mild traumatic brain injury during a fellowship at PNL, HMS in 2016.

Contact Nico: nico.sollmann[at] med.uni-muenchen [dot] de
---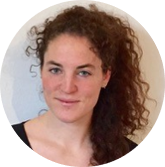 Felicitas Heinen
Felicitas received her bachelor's degree from Fairfield University, Connecticut, USA in 2015, majoring in Biology and minoring in Psychology. She is currently a medical student at LMU and joined cBRAIN as a doctorate student in 2017. Felicitas investigates the effects of playing soccer on the brain's structure using neuroimaging of youth soccer players.

Contact Felicitas: felicitas.heinen [at] med.uni-muenchen [dot] de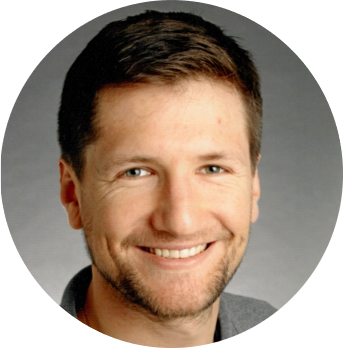 Jakob Hufschmidt
Jakob is a medical student at Albert-Ludwigs University, Freiburg and doctoral candidate at the LMU. He joined the team in 2014 and spent one year at the Psychiatry Neuroimaging Laboratory (PNL), Boston, to study the consequences of repetitive mild traumatic brain injury by means of diffusion tensor and structural MRI. His research interest lie in mild traumatic brain injury and the development of imaging approaches to adequately depict its pathologic aftermath.

Contact Jakob: j.f.d.hufschmidt [at] web [dot] de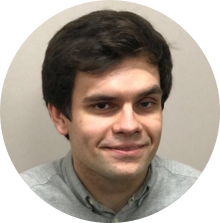 Philipp Kinzel
Philipp is a medical student at LMU and a doctorate student at cBRAIN. He is currently spending a research year at HMS to identify diffusion tensor imaging markers for traumatic brain injury and post traumatic stress disorder. His main interest lies in studying the association between neurosteroid hormones and brain structure in relation to clinical outcome.

Contact Philipp: pkinzel [at] bwh.harvard [dot] edu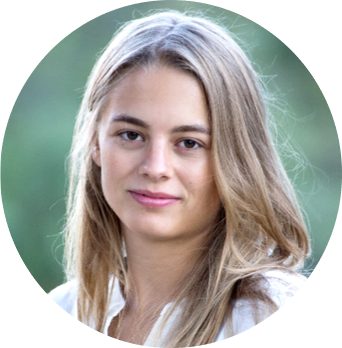 Janna Kochsiek
Janna is a medical student at LMU and doctorate student at cBRAIN. Being interested in sports-related mild traumatic brain injury she joined the team in October 2017. Janna analyzes diffusion imaging in former professional American football players at HMS in Boston and is involved in the data collection of young soccer players in Munich. For her stay at HMS, Janna received scholarships by the LMU PROSA program and the FAZIT-Stiftung.

Contact Janna: janna.kochsiek [at] med.uni-muenchen [dot] de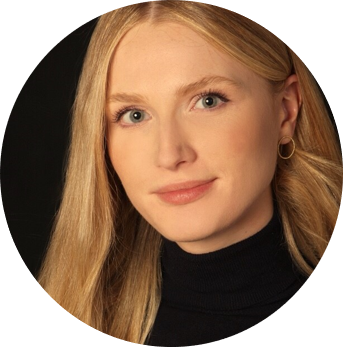 Philine Rojczyk
Philine graduated with a Bachelor's degree in psychology from Leiden University, The Netherlands and moved to Germany in 2016 where she is a clinical psychology Master's student at Medical School Hamburg. Philine is interested in brain structural changes during brain development. Following her Master's she will be spending a 1 year research traineeship at HMS.

Contact Philine: philine [at] rojczyk [dot] de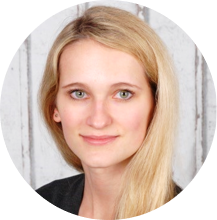 Vivian Schultz
Vivian Schultz is a medical student at Albert-Ludwig-University in Freiburg and a doctorate student at cBRAIN at LMU. She is working on structural and diffusion tensor imaging markers in mild traumatic brain injury as well as on brain characteristics in dyslexia, tensor imaging markers in mild traumatic brain injury as well as on brain characteristics in dyslexia.

Contact Vivian: vivianschulz [at] gmx [dot] de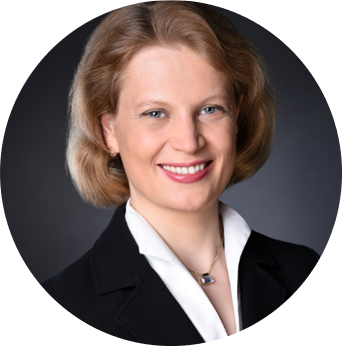 Bettina Schwarz-Moertel
Bettina graduated from LMU with an MD in 2007. She has since focused on emergency medicine with training in general surgery, anesthesiology and emergency medicine at the University Hospital of Munich Großhadern and Heidelberg. She joined cBRAIN in 2018 to investigate the clinical relevance and applicability of neuroimaging markers to predict outcome following traumatic brain injury.

Contact Bettina: bettina.moertl [at] gmail [dot] com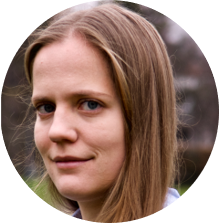 Johanna Seitz
Johanna graduated with a Bachelor's degree in psychology at LMU in 2009. Johanna is currently a medical student at the Technische Universität München and a doctorate student at cBRAIN at LMU. While her thesis has focused on advanced diffusion tensor imaging techniques to understand early course schizophrenia, she is also working on applying MRI to understand the brain's structure and its impact on function in healthy brain and psychiatric disorders such as addiction.

Contact Johanna: johanna [at] j.seitz [dot] de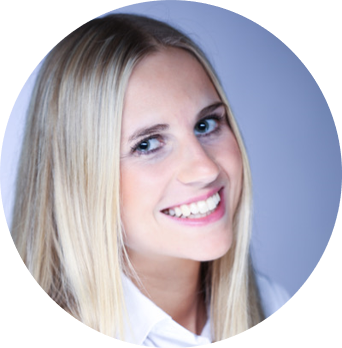 Lisa Umminger
Lisa graduated from LMU with a degree in psychology in 2014. She is currently a medical student and doctorate student at LMU. By focusing on psychopathology/clinical neuropsychology, she developed her interest in neurobiological correlates of psychiatric diseases. Her research focuses on the the interaction of traumatic brain injury and post-traumatic stress disorder. Lisa is stipend of the Rolf W. Günther Stiftung for radiological research.

Contact Lisa: lisa.umminger [at] med.uni-muenchen [dot] de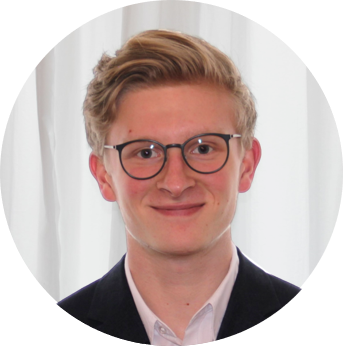 Tim Wiegand
Tim is a medical student at LMU and a doctorate student at cBRAIN. His interests lie in advanced neuroimaging techniques for the study of long-term consequences of traumatic brain injury aswell as AI-driven research methods in neuroscience. In 2017 he spent a summer internship at the PNL, HMS. Tim is stipend of the Konrad Adenauer Stiftung.

Contact Tim: tim.wiegand [at] med.uni-muenchen [dot] de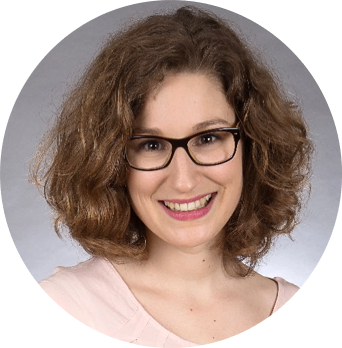 Anna Willems
Anna is a medical student at Albert-Ludwigs-University in Freiburg, Germany since October 2011 (class of 2019). Since April 2014 she is a medical doctorate student at LMU. As part of her doctoral thesis, Anna spent one year at the HMS to study the brain's microstructure in children with dyslexia using advanced MRI techniques. Currently, her research focuses on learning disorders and brain development. Anna is holding a Cusanuswerk scholarship.

Contact Anna: annawillems [at] gmx [dot] net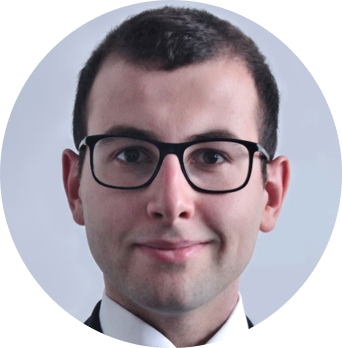 Paweł Wrobel
Paweł is a medical student at LMU and a medical doctorate student at cBRAIN. As part of his dissertation, he spent one year at HMS. His research focus is on brain developmental and neurodegenerative processes following traumatic brain injury. He is using macroscopic volumetric MRI evaluation and diffusion tensor imaging. Paweł has a passion for education and was admitted to the LMU Student Excellence Program where he participates in development of new courses for healthcare professions.

Contact Paweł: pawrobel [at] gmx [dot] de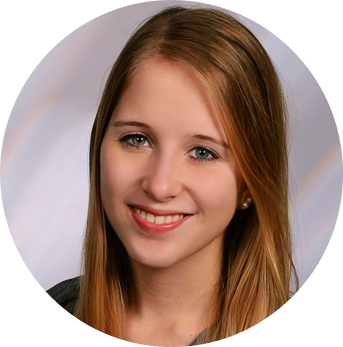 Elena Bonke
Elena received her Bachelor's degree from the University of Regensburg in 2017, majoring in Sport Sciences and minoring in Psychology. She is currently enrolled in the Master's program "Applied Neurosciences in Sport and Exercise" in the University of Paderborn. In August 2018 Elena joined the PNL in Boston as a research trainee in order to investigate the correlation of white matter changes in subdivisions of the Cingulum Bundle and neuropsychological symptoms of former NFL players.

Contact Elena: elenabonke95 [at] gmail [dot] com